Primobol Tablets
---
General information:

CAS Name: 17beta-Hydroxy-1-methyl-5alpha-androst-1-en-3-one acetate
Primobol

Methenolone acetate is an oral steroid derivative of dihydrotestosterone (DHT) with a mild myotrophic activity index 0.85 and a low androgenic index 0.12. Methenolone acetate is not 17-alpha-alkylated, but 1-methylated for oral bioavailability. This reduces stress on the liver, but also this steroid's bioavailability.

It is considered one of the safer steroids, meaning it has few side effects. Because of it's low androgenic activity, methenolone acetate does not suppress endogenous testosterone secretion. Methenolone is also not overly suppressive of the HPTA axis, but will become suppressive with increased doses.
__________________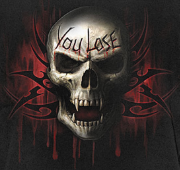 Kernow bys vyken
Disclaimer: Hypermuscles.com does not promote the use of anabolic steroids without a doctor's prescription. The information we share is for entertainment and research purposes only.