Oxydrol Tablets
---
General information:

CAS Name: (5a,17b)-17-Hydroxy-2-(hydroxymethylene)-17-methylandrostan-3-one
Oxydrol

Oxymetholone is a 17-alpha-alkylated oral anabolic-androgenic steroid. Oxymetholone is very effective in promoting muscle gains and has an excellent myotrophic activity index of 3.2 and is similar to testosterone with an androgenic activity index of 0.45. Main clinical uses include: osteoporosis, anemia, as well as stimulating muscle growth in undernourished or underdeveloped patients. Also, oxymetholone has been studied for the treatment of HIV-associated wasting, antithrombin III deficiency, pediatric growth impairment, and damaged myocardium, with varying degrees of success.
__________________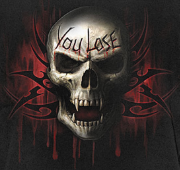 Kernow bys vyken
Disclaimer: Hypermuscles.com does not promote the use of anabolic steroids without a doctor's prescription. The information we share is for entertainment and research purposes only.