---
Hi, welcome to the forum.

Deca at 400mg per week and Test C at 600mg per week is correct and a great cycle.
Start both compounds at the same time, you would then run the Deca for 10 weeks and the Test for 12 weeks.
Your PCT would start 2 weeks after your last Test injection.

You could also add Dianbol to make one of the best bulking cycles, however as this is only your second cycle I would suggest that you stick to Deca and Test, try adding the Dianabol in a later cycle.
__________________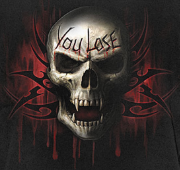 Kernow bys vyken
Disclaimer: Hypermuscles.com does not promote the use of anabolic steroids without a doctor's prescription. The information we share is for entertainment and research purposes only.
---
Last edited by Cornish_Celt; 02-15-2016 at

04:09 PM

.