---
If you haven't run HCG on cycle.
Then 5000iu per week for 3 weeks towards the end of a cycle and/or the run up to PCT.

HCG can be injected in to the muscle or under the skin, personally I think under the skin is better and the stomach is fine for this, the same way that you would inject GH.

Human Chorionic Gonadotropin (hCG) is a peptide hormone that mimics the action of luteinizing hormone (LH). LH is the hormone that stimulates the testes to produce testosterone.
When you take AAS LH levels decline. The absence of an LH signal from the pituitary causes the testes to stop producing testosterone, this causes you're testes to shrink
Based on studies with normal men using steroids, 100iu hCG administered everyday was enough to preserve full testicular function without causing desensitization/saturation associated with high doses of hCG.
A more convenient alternative to the above recommendation would be a thrice weekly shot of 250iu hCG, or possibly a twice weekly shot of 500iu. However, it is most desirable to adhere to a lower more frequent dose of hCG to mimic the body's natural LH release and minimize estrogen conversion.

An in vivo injection or an episode of LH secretion induced by GnRH, results in stimulation of the side-chain cleavage enzyme with the subsequent release of testosterone within 30-60 minutes of LH stimulation. The acute response to an injection of LH is dramatic in some species such as the rat and the ram but is much more attenuated in the human. This testosterone response lasts approximately 24-48 hours. If human chorionic gonadotrophin is used as an LH substitute, the kinetics of the initial stimulation are similar to LH but a second peak of testosterone secretion is evidence with hCG and occurs 48-72 hours after the initial injection. This biphasic pattern has been attributed to the observation that between 24 and 48 hours after an LH or hCG injection, the Leydig cells are refractory to further stimulation by either hormone. The second phase of testosterone secretion after hCG but not LH is associated with the longer half-life of hCG in comparison to LH. The hCG levels persist in the circulation and, following recovery from the refractoriness, testosterone levels increase. This observation has significant clinical importance since, in many men, a single weekly injection of hCG will suffice to maintain optimum testosterone responses rather than the frequent practice of giving injections of hCG two to three times per week.

The stimulation of leydig cells with large amounts of hCG rapidly reduces their number of receptors, this phenemenom is termed down-regulation.
Although these changes decrease testosterone levels to just above diurnal maxima 24-48hrs after initial injection repeated stimulation does not yield the same results.
A single injection of hCG is followed by a long steroidogenic response characterized by two phases of testosterone secretion.
Studies show that this second phase which can last as long as 8 days can increase testosterone in plasma by 2.2 x above maximal diurnal secretion even though hCG is no longer present in plasma.
The results indicate that hCG injections can be given every 6-7 days due to the prolonged steroidogenic response.
It is advisable to start this protocol around week 2-3 in the cycle and continue till the start of PCT.

As for the HCG diet(whether it affects appetite or not) It is not recommended. Continued use of HCG will desensitize the leydig cells to LH, meaning once you stop using the HCG as an artificial LH, you will crash bad. The natural LH production once restored by using nolvadex or clomid, may not be as effective as it once was.
__________________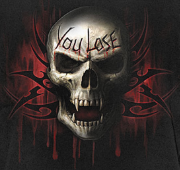 Kernow bys vyken
Disclaimer: Hypermuscles.com does not promote the use of anabolic steroids without a doctor's prescription. The information we share is for entertainment and research purposes only.