---
As above, I wouldn't recommend trying tren until you have at lest 4 or 5 cycles of experience.
Test prop is perhaps not the best to start off with is it can be painful to inject and put you off injecting completely.

You would be better off doing 500mg of test per week, cyp or enanthate are both good, sustanon would be my choice as you will hold less water, but again sustanon can be painful for a couple of days after injecting however it is one of the best.

It really depends on what you're looking for from the cycle, can you give a bit more info?
__________________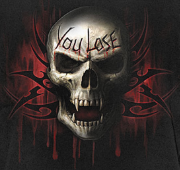 Kernow bys vyken
Disclaimer: Hypermuscles.com does not promote the use of anabolic steroids without a doctor's prescription. The information we share is for entertainment and research purposes only.